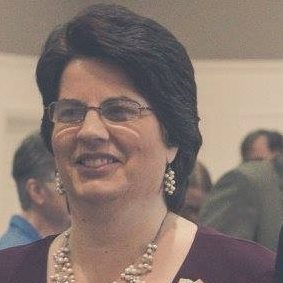 Patty Jennings began event planning while she was still in college, organizing dinners and concerts held for faculty, administration and students. Dealing with caterers, decorating, reservations, etc. revealed her talent and love for event planning. After planning her own wedding, she found pleasure in helping others with their planning. For years she helped family and friends on a volunteer basis. After a year in which both of her daughters were married within three months of each other, each relying heavily on mom for the planning and logistics, she was encouraged by many to continue helping others see their dreams become a reality. Three Strand Events was born from that encouragement.
Ecclesiastes 4:12 talks about how one can be overcome, two are better, but a cord with three strands is not easily broken. Many use that passage in reference to marriages where you have a husband and wife and the third strand is the Lord. With Three Strand Events, Patty likes to think of the bride and groom and the coordinator as that third strand. Many times, planning a wedding can be stressful for a bride and groom. Whether the stress is because of the financial demands, or the dealing with differences of opinions between family members and friends, a coordinator can help diffuse that stress and turn the planning into fun instead. Patty likes to sit down and hear your vision for your wedding day and help each couple see their dreams become a reality. She can help make your day an event to remember, regardless of whether your budget is small or large.
Three Strand Events is ready to help make your wedding, banquet, fundraiser, or any event you are planning, a success.